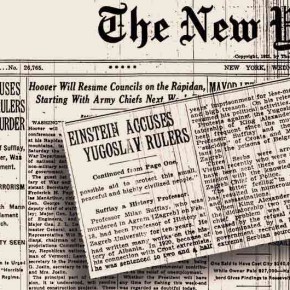 For a few minutes on Friday, they became people again: Zahra Abdullah, formerly victim No. 7; her son Hadi, victim No. 10; and her daughter Myrna, No. 9.
For days they were among the nameless, corpses with numbers, lying in a refrigerator truck at this southern Lebanese town's morgue.
Health care workers took the bodies out of the trailer, placed them in simple coffins and buried them temporarily in a nearby field until they can be exhumed and given a more formal burial once the conflict, now in its 10th day, ends.
In a daylong event that was not quite a funeral, not quite interment, but a brief goodbye for a few grieving families that could attend, hospital workers and volunteers worked furiously to assemble the coffins, remove bodies from the truck, spray them with formaldehyde and bury them in the mass grave a few blocks away. In all, they buried 82 people, including more than 24 children who died in the past week.
»I didn't sleep the whole night trying to make this happen,» said Ali Faramat, a local carpenter who spent the entire night cutting planks of wood, which young men from the neighborhood then turned into boxes.
Then the men spray painted names on the coffins, and for a few moments the bodies became people again, loved ones, memories.
No. 37 became Sally Wahbi, a 7-year-old who died in an attack on the Civil Defense Building in Tyre on Sunday. No. 35, Alia Alaedeen, who suffered serious head injuries as she was escaping the town of Sarifa on Wednesday and died Thursday. And No. 73 became Mariam Abdullah, who along with Zahra, Hadi and Myrna was among the 23 people killed in an Israeli attack on a pickup truck escaping the town of Marwaheen last Saturday.
»God, you gave her to me — now take her to heaven,» Mariam Abdullah's mother moaned. »Take her to Paradise, and protect the victims of evil.»
The scene continued for several hours as bodies in plastic bags, some of them soaked in blood, were photographed and placed into coffins, which were then nailed shut and lined up. The numbers on the wall corresponding to those on the coffins only went up to 74, but the men continued to place bodies into coffins.
»We need a small coffin,» one of the men shouted. The crowd went silent, and soon a body the size of a doll came out, what one doctor called a posthumous birth from a pregnant mother in the trailer. The men broke into chants of »God is great.»
Halfway through, there was a bang as a plane dropped leaflets over the crowd warning them to move at once. »Due to the terrorist acts against the state of Israel that came from your villages and your homes, the Israeli Army has been forced to respond immediately against these acts even within your villages, for your own security,» the note read in Arabic. »You are ordered to leave your villages and head immediately north of the Litani River.»
»They talk about terrorism, but we see this as terrorism, too,» Mohammed Abdullah, 53, a retired army officer, observed quietly, bracing for bodies of his relatives to emerge. »But the United States is standing quiet, and that allows them to continue.»
He last saw his family on July 9, when they drove from their home in Beirut to Marwaheen, where they planned to set up the family's summer house. He intended to join them next week, but last Saturday they called and said they were evacuating the village with several relatives after the Israelis warned them to leave.
When he saw a television report about an attack on a convoy headed from Marwaheen to Tyre, he immediately realized the implications. Only 4 of the 27 passengers in the pickup survived, among them his daughter Marwa, 10.
He wished he could bury them in Marwaheen, he said, but it was impossible to do so with the roads bombed and the shelling continuing. So he relented and accepted having them temporarily buried Friday.
It took until the afternoon for all 82 coffins to be loaded onto two Lebanese Army trucks. The trucks pulled into a trench gouged by a tractor, and the men began unloading the coffins, placing them side by side, grouped by family name.
»If you speak the truth here you are called a traitor,» Mr. Abdullah said. »But we all know that this is a war between Iran and America. I am paying part of the price for it.» Then he suddenly grew pensive as he stood at the edge of the trench.
»That's my daughter, No. 9,» he said, pointing at a coffin coming out of the truck as. »It's a nice number, don't you think? And No. 7, it's a nice number, too. It's my wife. And there's No. 10. I hope they will be lucky.»
 Hassan M. Fattah
The New York Times
Published: July 22, 2006